How to get your national identity card through NIMC mobile app
Learn how to get your National identity card through NIMC mobile app? This article got you covered. 
Most Nigerians have only the NIN unique slip, and many of them have been looking forward to getting and enjoying the exclusive benefits that come with getting their National ID cards.  
After many years of complaints from many Nigerians concerning not getting their National ID card, the National Identity Management Commission (NIMC) has come up with an easy way. This easy way is an online process, and it is a fast way of obtaining your National ID card. 
Below are the various simple ways to follow to get your National ID card right from your comfort zone.
How To Get Your National Identity Card through the NIMC Mobile App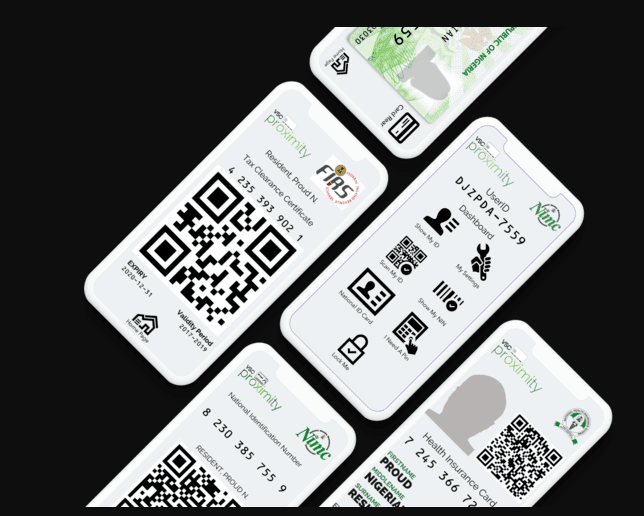 Step 1 – Downloading of the NIMC mobile ID app
Before anything else, you have to download the NIMC Mobile ID app powered by its mobile services platform (MWS).
If you are an Android phone user, visit the Google Play Store and search for the NIMC Mobile ID app and download it. If you are an IOS phone user, simply go to the Apple Play store to search for the NIMC Mobile ID app and download it. 
Step 2 – Fill in your NIN and Mobile Number
When you must have finished downloading and installing the app in your device, the next thing to do is fill in your 11 digits National Identity Number (NIN). And if you cannot remember your NIN, simply dial *324#, for Nigerian SIM cards only. To avoid being blacklisted, do not input your Bank Verification Number (BVN) in place of your NIN.
After that, use the mobile number you used during your NIN registration and then select +234 as your country code if it is not already set as default. Input the remaining ten digits of your mobile number apart from the first digit. 
Make sure that you do not make any mistake while filling the form. To be extra sure, you can click on "check again" to correct any error. When you are done correcting any mistake, click "next" on the page's top far right.
Step 3 – Read the Attestation
Go through the attestation carefully and if you are satisfied, then click on "I agree."
Step 4 – Create your desired Pin
Enter a pin of your choice, but let it be one you can easily remember. Then re-enter the pin for the second time to be sure.
Click on 'Finish,' and it will take you to the final stage. 
In the final stage, the NIMC user interface will show different commands. All you need to do is click on "Show My ID," and your National Identity Card will be available for download.
Please, note that if you do not have a National Identity Number(NIN), you will not complete the process.  This means you haven't applied or enrolled with the NIMC, and therefore, you are not qualified for a National ID Card.
According to the Head of Corporate Communications of NIMC, enrolment for the National ID Card is free.
Please Note – You may have to delay using the NIMC Mobile App
The NIMC Mobile app is a fantastic addition, to our lives. However, there has been a lot of complaints about the app, as it appears to be horribly unstable. This prompted NIMC to release an official app statement:
"
Our attention has been drawn to several complaints about the NIMC Mobile App. We will like Nigerians to be aware that the App is a novel innovation by the Commission, but it is yet to be officially approved for public consumption.
The app is still in the test environment and currently being fine-tuned to give users the best experience with adequate privacy and data security safeguards. Once the test stage is concluded, the Commission will issue a formal statement regarding its usage by our esteemed NIN registered persons".
In the same vein, we want to assure Nigerians of the security of their data. The data is securely encrypted both in transit and at rest.
Nevertheless, despite this official statement, there have been further reports about data privacy and complaints about the app. Therefore, you should be aware of the possible issues that may arise. However, if you have used the NIMC mobile app before now, please share your experience with us in the comment section.