---
Do you have questions like how can I make coconut oil at home? Do you wish to make extra virgin coconut oil? Are you confused about cold-pressed coconut oil? Stick with me, while I blow your mind.
READ MORE: Quick Remedy To Ease Bowel Movement And Regulate Menstrual Cycle
Coconut oil has many numerous benefits you can enjoy. You can use it as an excellent moisturizer on the skin. It also stimulates thyroid function and helps the blood sugar. The oil can also help and prevent scarring. You can add coconut oil to your diet plan when trying to lose or regulate your weight. Most people use the oil to massage their gums, in homemade toothpaste, hair detangler, and many more. It is quite lovely on your baby's skin as well.
Coconut oil is delicious, but you should consume it sparingly.
In this article, we will discuss how to make coconut oil without heat. You must realize that this kind of coconut oil is also called cold-pressed coconut oil. It is more preferred since you will get every nutrient in your coconut oil without worrying about oxidation.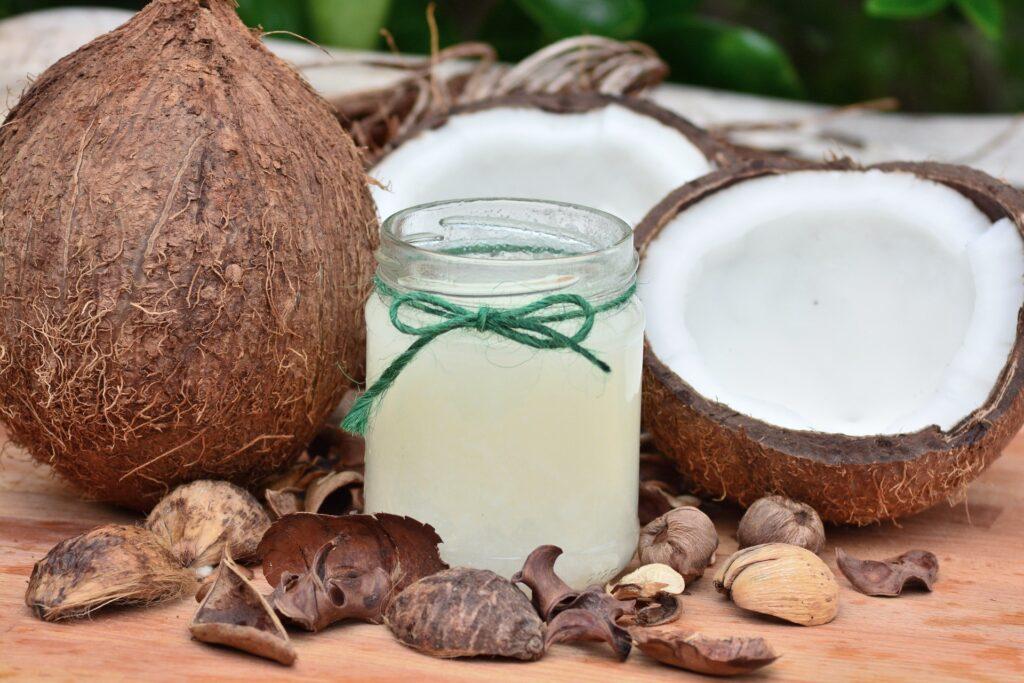 To make a half cup of coconut oil
Ingredients
Three mature (ripe) coconuts
1 cup of non-chlorinated water per coconut
Power Tools
A hammer or screwdriver for breaking the coconut
A new handkerchief or tea towel
Two medium-sized bowls and one large bowl
A ladle
A large dish
Vegetable Grater
A jar (with lid) for storage
A blender or any other high power food processor
Break your coconuts with the hammer and drain water into one of the bowls
Now crack open and remove off the hard husk using a sharp knife. Discard the husk
You will be left with the white flesh and coconut water
Wash the coconut with clean water and place it in a blender. Add the coconut water to the blender and blend at high speed. You can stop when you have a fine and uniform texture.
Now transfer the blended coconut mixture into the large bowl and add the 3 cups of non-chlorinated water to it.
READ MORE: Health Benefits Of Coconut Oil You Did't Know
Mash the coconut inside the water for half an hour to get all the milk into the water
Now leave the milky water plus the mesh for a few hours ( about 4-6 hours)
Next, using the clean handkerchief or tea towel, filter the coconut milk from the flakes. Squeeze the handkerchief until you have got everything out of it.
Cover and set aside for two days in a dark corner. It's best to refrigerate, but  a dark corner away from sunlight should be enough
After two days, the coconut oil will separate from a cloudy mixture at the bottom of the jar. You can find the coconut oil as the solid middle, and the top layer would be cream.
Pour out the cream to be used in making coconut cheese or non-diary cream for your tea
 You can leave the oil standing in the open air for a few hours so that it won't go bad after a few uses.
Transfer coconut oil to your desired jar and start using it!


---
Source: Naija Online Guide